SGG Victories
Stone Grzegorek & Gonzalez LLP has a long history of assisting clients from all over the world.  The firm is proud of its success stories and hopes their story will inspire others.

SGG's business immigration team obtained a National Interest Waiver (NIW), on an EXPEDITED basis, for an entrepreneur and co-founder of Provivi, Inc. Provivi is creating safe and sustainable methods for controlling pest populations to protect food supplies and minimize exposure to insecticide residues. This is pest control as nature intended by protecting our food supplies without toxic residues and empowering the next generation to grow food more sustainably.
The USCIS does not allow premium processing of National Interest Waiver petitions. However, for people making key discoveries in critically important fields such as biotech with a huge impact on sustainable agriculture, the ten plus months it takes for the adjudication of an NIW petition for a founder can mean a loss of venture capital funding, grants, market opportunities, etc. SGG was proud to be able to expedite the processing of an NIW petition given the significant impact of companies like Provivi.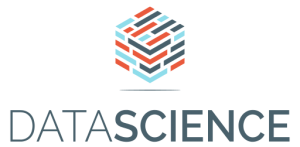 SGG's business immigration team was instrumental in obtaining visas for international trainees in the first Datascience Bootcamp – DS12 – a twelve week training program for 12 trainees with no tuition fees or noncompete agreements. This ongoing and innovative program was created by Datascience, Inc. to provide a unique opportunity for trainees to learn what it takes to work as part of a best-in-class big data team with world-class instructors and mentors.  As part of the program, trainees hone their craft while being paired with mentors from DataScience and other leading big data companies and startups, including Google and Mixpanel.
SGG is proud to have helped make this program available to foreign trainees.
Client Quotes
I highly recommend Kathy Grzegorek and her team for immigration related services to anyone. I have worked with several legal firms in the past during my almost 19 years in US,  I must say SGG Immigration team is the Best! They handled every aspect of our case timely, thoroughly and professionally.  We had a very seamless and pleasant experience.
Anil Patnala/Advanced Bionics
It takes more than 8.5 years since I submitted my EB5 application and more than 5 years for my 829 condition removal. I appreciate that  SGG and their staffs' great support and get my 829 approved within two months. The service from SGG is professional, responsive and effective. I will strongly recommend SGG with my friends whoever is looking for immigration legal services.
SGG client who hired us to file a lawsuit to relieve his long-pending case
I contacted SGG legal team in 2007 to handle my immigration case which was pending for very long time without any known reason, my case was almost three years delayed and we never got any explanation from the USCIS while I was following all the legal steps with great care and honesty due to my sincere desire to become a US citizen.
SGG legal team handled my case in a very professional way and great follow up with the USCIS. The fees were very fair and if compared to other legal firms, I consider SGG have a low rates for my case. I never felt that I was overcharged and they always tried to avoid any extra charges.
I am very thankful to Ms. Taiyyeba together with Mr. Stone, as she took care of my case at the end after almost seven years of losing hope to get my citizenship, she followed daily with different USCIS departments till finally I was happy to get my notice that I became a US citizen.
I have great respect and confidence to all SGG Legal team for their professional and care they give to their clients.
SGG client from Egypt
We hired Immigration attorney from the Law Offices Stone Grzegorek & Gonzalez for my nephew's complex employment based immigration case immediately when my nephew faced a deportation proceedings. He had a tremendously complicated case, yet they were able to reopen it by the Board of Immigration Appeals and follow through to finish by acquiring a green card for him and his family. Attorneys at this office are highly ethical, professional, trustworthy, and attentive. Lincoln Stone made our dreams come true by helping keep our family together. We have used this legal firm over 10 years helping with 4 different cases including 3 EB5 visas. Lincoln Stone is one of the best immigration attorney in the country & Would highly recommend.
SGG client
I must say that I was so very fortunate to have found you and I am very grateful that you moved up the date of our initial call. After having interviewed with three other firms prior to our call, I instinctively felt this was the right firm for us. You and your staff demonstrated the highest level of professionalism, experience and excellent client communications which is all any one could ask for…. I could not be more appreciative.
SGG client
I worked with Kathy at SGG Immigration for my permanent residency application. Kathy was very knowledgeable, personable and helpful in all parts of the process. Importantly, she was very prompt in addressing all my questions and concerns in a courteous and professional manner. The application process was very smooth and stress-free and I am grateful for the service they provided. I would strongly recommend them for their immigration services.
Stefanos Nikolaidis, Assistant Professor of Computer Science at the University of Southern California
The legal aspects of our USA emigration process from the UK began in January 2014, and with the issue of our permanent resident green cards was completed the first week of December 2020. Throughout this process we worked with Stone Grzegorek and Gonzalez, from the assistance with preparation of our initial documentation to the US authorities through to submissions of data to finalize the process.
Their assistance and ready willingness to support us through a very trying time was invaluable, and we were never treated as just clients. All of the staff who we have dealt with, have been understanding, helpful and encouraging, and for this we cannot thank them enough. Their knowledge and professionalism shone through in the responses to all of the many questions that we have asked over virtually 7 years. In our opinion they are the "go to" legal organization for all matters immigration to the USA and should be the first on anybody's shopping list. As such we would not hesitate in recommending them.
D. and S. F., San Diego, CA
"Kathy,
This is incredible news! I would like to express my deepest appreciation to your help and service. I was very impressed by you and the team's knowledge, responsiveness, and attention to detail. If it weren't for your outstanding service and professionalism, my visa case could have ended differently given the difficult situation we were in. I'm very overwhelmed when i saw the outcome. You are a brilliant lawyer! I definitely couldn't have done it without you. I will be looking out for the email and continue our conversation. I will start planning on obtaining the H1B in China."
Sincerely, Rachel Wang
- Manager Data Science – TrueCar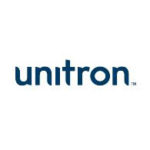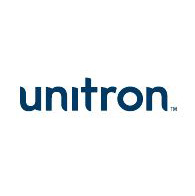 "Everyone at your agency has been a pleasure to work with. I was never left waiting for answers and every bit of advice I was given was 100% accurate. I can't tell you how much this means when you are going through what can be a very stressful time. You and Raj and all involved with my case really made this an easy process and I couldn't be more thankful."
Heath Baldock, B.Sc, Grad.Dip.Aud., M.Clin.Aud.
- National Key Accounts Manager