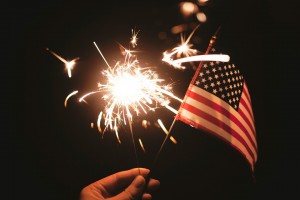 At SGG our clients' stories not only encourage us working here at our law firm, but also inspire others who currently have immigration issues who are feeling hopeless. Anything is possible, here are a few stories:
SGG congratulates long-time client Justin Moshkevich on his continued success, most notably for winning two Grammy Awards earned for his work on the movie La La Land. This was not his first major movie contribution, however, Justin's impressive resume includes work with TV shows, video games, and major films such as Watchmen, End of Watch, RoboCop, Guardians of the Galaxy (1 and 2), and many more.  SGG has been assisting the Moshkevich family for years and helped Justin with his immigration status when attending the prestigious Berklee College of Music where he earned his BFA. Justin recently had his First Preference Extraordinary Ability in Music Petition approved by USCIS and he is eager to continue making music. Thank you, Justin, for allowing SGG to be a part of your remarkable journey!
From a SGG client that wanted to share his personal experience and success with us;
"I was introduced to SGG by my soon-to-be employer who had offered me a position. I had a very critical situation with filing an H-1B transfer and also starting the PERM process ASAP so that I can get extension because my H-1B time maxed out at 6 years. SGG started working with me right away, spoke to me over the phone collected all details and responded with lightning speed, always double checked documentation and they were always a step or two ahead of the processes. They made sure I had no issues and provided more than enough documents to support my case. I am grateful for their help and can't thank them enough for the professional service."
-Baskar P.