In 2015, the California legislature changed the state criminal laws regarding punishment for misdemeanors.  The state law previously said that misdemeanors were punishable by up to 365 days in county jail.  Under new section 18.5 of the California Penal Code, misdemeanors are now punishable by up to 364 days.  And in 2017, the California legislature made this change retroactive, meaning that it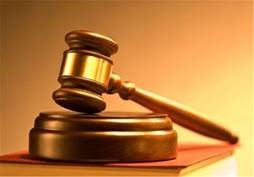 applies to all convictions that occurred either before or after the law was changed.
This change has important consequences for immigrants convicted of minor crimes in California because some grounds of removal (deportation) are only triggered by a potential sentence of one year or more.  Section 18.5 was enacted to protect immigrants with minor crimes from automatic deportation.
But on October 4, 2018 the Board of Immigration Appeals (BIA) announced that the California law is not retroactive for federal immigration purposes.  The case of Velasquez-Rios involves a man from Mexico who had a 2003 misdemeanor conviction for possession of a forged instrument.  He was placed in removal (deportation) proceedings and wanted to apply for something called "cancellation of removal" that would allow him to remain lawfully in the United States.  But the Immigration Judge said Mr. Velasquez was ineligible for cancellation because his conviction was a "crime involving moral turpitude for which a sentence of one year or longer may be imposed."
Mr. Velasquez and his attorneys disagreed, arguing that under California Penal Code section 18.5 the maximum sentence for his misdemeanor conviction was 364 days – less than one year.  Even though he was convicted in 2003, the California legislature said that the change in maximum sentence to 364 days applied to all convictions "whether or not the case was final" before the law was changed.
With very little analysis, the BIA said that this change may be effective for purposes of state law, but it does not change the consequences of Mr. Velasquez's conviction for federal immigration purposes.  Mr. Velasquez's appeal was denied.
You can read Matter of Velasquez-Rios  here: https://www.justice.gov/eoir/page/file/1098611/download
This BIA decision will have a harmful impact on many immigrants who will now be considered removable, or will be made ineligible for relief from deportation due to minor misdemeanor offenses.  We hope Mr. Velasquez will challenge this decision in the U.S. Court of Appeals.
SGG regularly represents individuals facing removal based on criminal convictions, and we also consult with criminal attorneys to avoid convictions that would have disastrous immigration effects. If you are in removal proceedings based on a crime or are facing criminal charges and want to avoid adverse immigration consequences, contact our office for a case evaluation at 213 – 627 – 8997.