The Investor & Entrepreneur Group at SGG is a fully-diversified practice group that serves both immigrant investors and entrepreneurs on the one hand as well as US-based enterprises that raise EB-5 capital on the other hand.  While the SGG experience in this practice area is unique in terms of depth, volume, breadth and span of time, SGG is a cutting-edge industry practice leader focused on the rigors of immigration compliance, professional responsibility and Best Practices.
Practice Leadership
The attorneys at SGG have published numerous cutting-edge articles on the subject of investor and entrepreneur immigration, and we are frequently invited to speak at leading EB-5 industry and professional conferences.  Mr. Stone is Editor-in-Chief of the book Immigration Options for Investors and Entrepreneurs, now in its third edition and widely regarded as the seminal work in the field. Mr. Stone regularly shares his expertise at professional seminars and meetings of immigration lawyers and is nationally recognized as a thought leader in the area of investment immigration..
Latest Info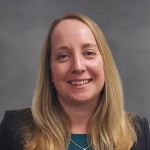 13 July 2017
SGG congratulates attorney Amy Lenhert who has just received her State Bar of California letter confirming she is now a certified specialist in immigration and nationality law. Congratulations Amy!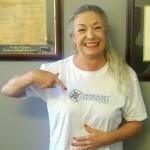 16 June 2017

SGG is incredibly sad to announce the loss of one of our own. Carol Ross, a founding member of the law firm, passed away last week, leaving a huge hole in our hearts. Carol loved her job and was the backbone of our office. Tirelessly working behind the scenes, her ... Read More

16 June 2017

originally published on juntousa.com on 4/14/2017 La ley de inmigración es un campo muy complejo. Cuando necesite ayuda en asuntos de inmigración, póngase en contacto con un abogado calificado y no con un notario, alguien que no tiene licencia para ejercer la abogacía. Se puede buscar un abogado de diferentes maneras. Algunas personas ... Read More

It's time to get started.

Book Now

Call us: (213) 627-8997 or