Want to sponsor a loved one for a green card but not sure where to start?
Is ICE trying to deport you or a loved one?
Finally ready to become a citizen but a mistake in your past is coming back to haunt you?
Family immigration and removal defense issues are highly complex and options available can depend on many factors. Your individual criminal and immigration histories, processing times, family history, your geographic location and your individual priorities and more can play a major part in whether you or a loved one can stay in the US or are stuck abroad. It is vital to consult with a competent immigration lawyer who regularly handles your type of situation to determine the best tailored solution for you.
At SGG, our attorneys regularly work with intricate and complex waiver cases, asylum cases, and fight for our clients in their most desperate hour. Our attorneys have decades of experience in this specialized area of immigration law. We regularly mentor and teach other attorneys in our field how to handle such unique and complex matters. We are internationally published and recognized U. S. Immigration attorneys who work with clients no matter where they are – in detention, out of the country, in another state, you name it. We make it easy to work with us no matter where you are. We embrace technology and fly to you so you are not alone in some of the most stressful moments of your life (during immigration proceedings). We won't leave you hanging.
Practice Leadership
At SGG, our family and removal team is comprised of some of the most nationally known  U.S. Immigration attorneys in the field of family and removal defense.
The managing partner of the Family and Removal Group, Attorney Heather L. Poole is internationally known as one the leading authorities in inadmissibility waivers (601 waivers for unlawful presence, misrepresentation, crimes, and prostitution) and complicated marriage cases. She is a certified specialist in immigration and nationality law (State Bar of California).
Senior Attorney Helen Sklar works on complex asylum, removal, and marriage fraud cases. She is a certified specialist in immigration and nationality law (State Bar of California).
Latest Info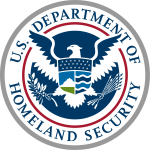 3 October 2017
SGG responds in a crisis. Joyce Noche, Esq., a Senior Attorney and resident DACA expert who has been working with DACA students since day one and consulted with the Obama administration in DACA's formation, worked one-on-one with individual DACA students at Cerritos College this past Friday.  Joyce and Family & ... Read More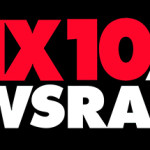 21 September 2017
SGG Attorney Heather Poole discusses US immigration factors that go into heartbreaking denials for B2 visitor visas, even when a relative in the U.S. is in desperate need of their relative's aid, in September 20, 2017 "Dying Woman's Sister Is Her Only Transplant Match, But Not Allowed In Country" story. Link:http://losangeles.cbslocal.com/2017/09/20/womans-only-transplant-not-allowed-in-us/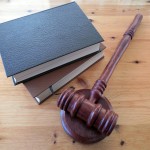 7 September 2017

SGG boasts some of the best and brightest legal talent in the industry.  Our highly sought after attorneys do more than provide excellent service to our clients.  They are also leaders in a multitude of professional associations: Elsie Arias: Member, American Immigration Lawyers Association (AILA) EB-5 Committee; Chair, 2017 AILA EB-5 ... Read More

It's time to get started.

Book Now

Call us: (213) 627-8997 or